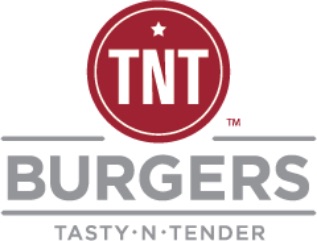 Satisfy every craving with the full TNT™ Burgers lineup
Today's burger lovers' tastes and expectations are more varied than ever. With TNT™ Burgers, the original premium foodservice patty, you get a full line of products to satisfy the cravings of each unique customer, whether you run a full-service restaurant, a healthcare facility or any operation in between.
Each patty brings convenience to your kitchen and will delight your guests with delicious beefy taste and tenderness. With a patty for every patron and palate, TNT™ Burgers will elevate your burger platform for ultimate appeal and profit.