While sides may not be the main focus of a meal, they still do some very heavy lifting when it comes to flavor and overall meal enjoyment. So it's time to kick it up a notch and make those sides shine. Keep reading to explore seven tasty ways to elevate your side options.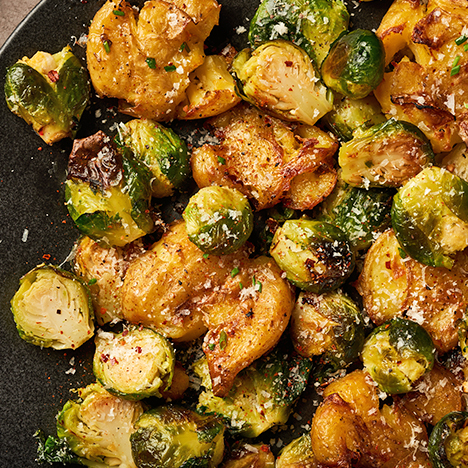 Smashed Veggies
An elevated take on both Brussels sprouts or any potato sides. Smashed veggies are quick to make and can be customized with whatever seasonings or sauces you have on hand.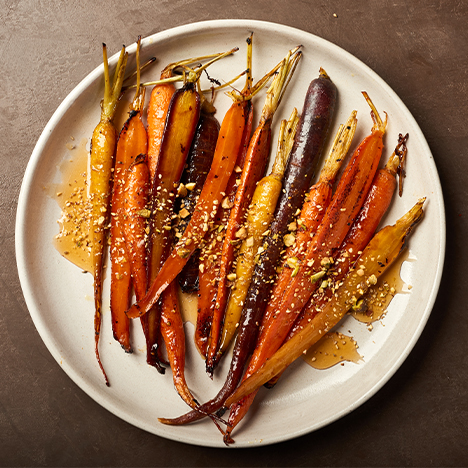 Honey Roasted Carrots
Give your typical veggie side a break, honey roasted carrots are a great swap. Simply season how you wish, toss in hot honey or traditional honey, and roast for a delicious caramelized bite.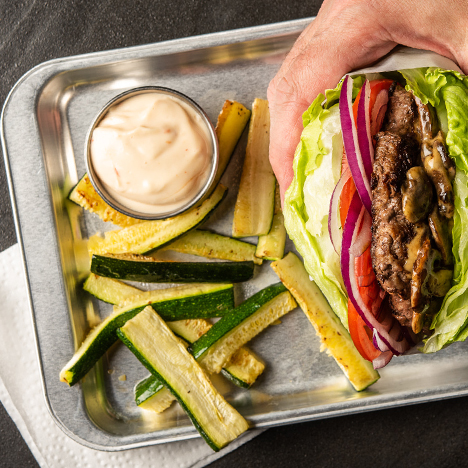 Zucchini Fries
A tasty, healthier take on french fries, zucchini fries are simple to make and can be easily customized with whatever seasonings or sauces you have on hand.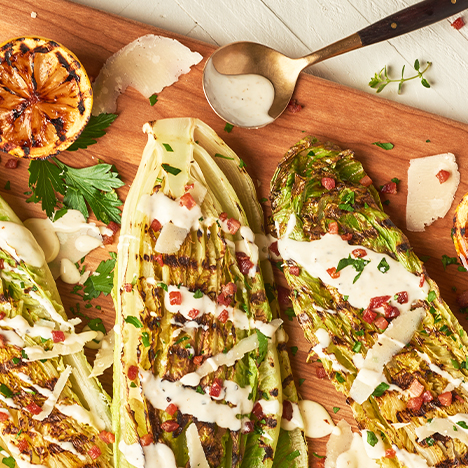 Grilled Caesar Salad
Turn up the heat on your Caesar salad – literally! By charring heads of Romaine on a grill pan you're adding great visual appeal and a new depth of flavor.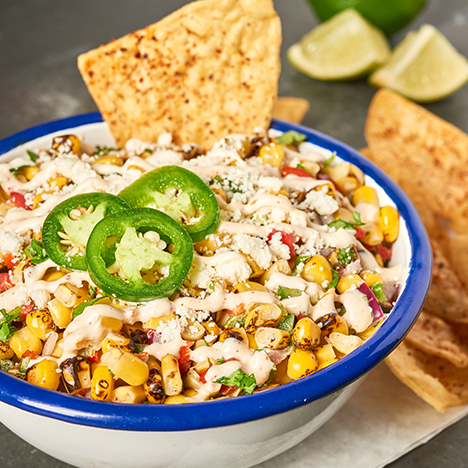 Esquites A.K.A. Mexican Street Corn
A Mexican-inspired dish that's easy to make in large batches, what's not to love?! A great elevated alternative to chips and salsa.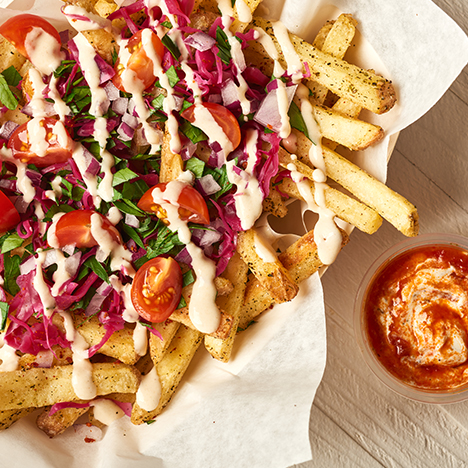 Loaded Middle Eastern Spiced Fries
French fries with global flare! Adding Allepo chili powder, pickled red onion and fresh herbs brings a bright and slightly spicy take on traditional fries.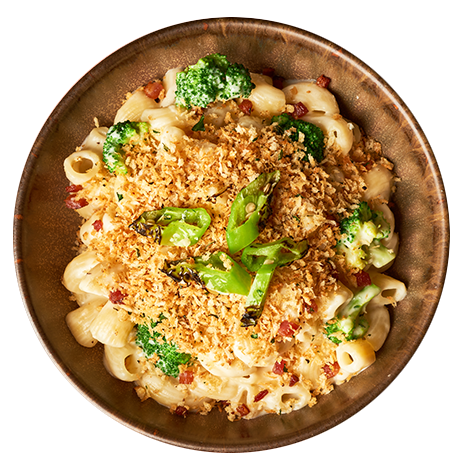 Next Level Mac 'N Cheese
Take the mac 'n cheese you know and love and make it even better! Mix in some broccoli for color, flavor and nutrition, some bread crumbs for texture and maybe some bleu cheese, gouda or Gruyère cheese for more, well, cheese!