Fries: Crispy, salty strips of potato. The burger's best friend. An American staple. Fries are so classic, it's hard to think they should be toyed with at all. But with new trends and changing eating behaviors, rethinking your french fries might be a good idea to keep tables full and customers happy.
When considering evolving your fries, think about what's good for your brand. Are you a spot where big groups like to hang out? Does your menu lean healthy? Maybe your focus is catering to the global-flavor-obsessed. Once you have your vision, try one of these 4 ways to take your fries beyond basic.
---
Fries come in all shapes and sizes. Long and soft, short and crisp, you name it. A simple switch to a different format can freshen up your menu. Try any of these:
Wedge fries
Waffle fries
Curly fries
Tater tots
Shoestring fries
Crinkle cut fries
Steak fries
Belgian fries
Smiley-face fries
You can also take it to the next level by menuing the ultimate fry board. Combine piles and piles of different fries with a few dipping sauces to create a fun, sharable experience for groups.
---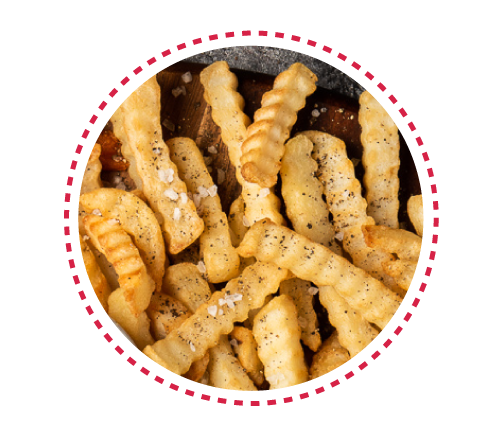 Fries were the most-ordered item on DoorDash in 2021.1
---
Bring Veg to The Table
Let's be honest, the french fry isn't the healthiest side in the world. The high fat content alone is reason enough to look for something more giving. With an uptick in conscious eating decisions, fries made from vegetables are a solid move.
Veggie fries are also the perfect pairing for a healthier burger, like a lettuce-wrapped cheeseburger.
There are so many vegetables that can add a new texture or color to a meal. Try baking them to drop that fat level. Here are some popular options: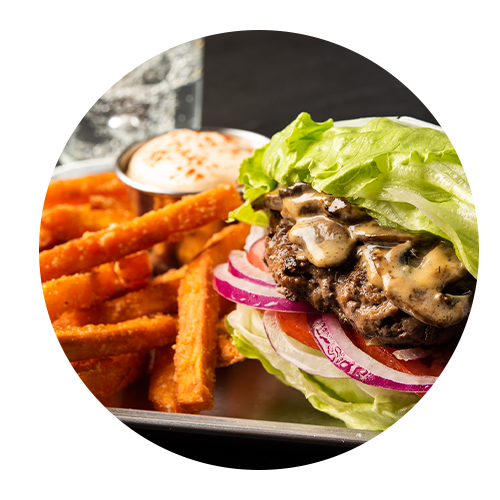 Zucchini fries
Portobello mushroom fries
Green bean fries
Sweet potato fries
Eggplant fries
Jicama fries
Asparagus fries
Carrot fries
Parsnip fries
Beet fries
Squash fries
And don't forget to pair them with a dipping sauce, like a chile aioli or cucumber wasabi dip.
---
Get Charcuterie-Level Fancy
If you've gone to a party in the past few years, you've likely seen, and probably indulged in, a charcuteries board. With a carefully arranged collection of meats, cheeses, crackers, fruits, nuts and even sometimes chocolates, charcuterie boards have that something-for-everyone benefit of group eating.
Bring that same experience to your menu with a slider-and-fries charcuterie board. Perfect for a unique appetizer or family meal special, building a board is as easy as 1-2-3-4: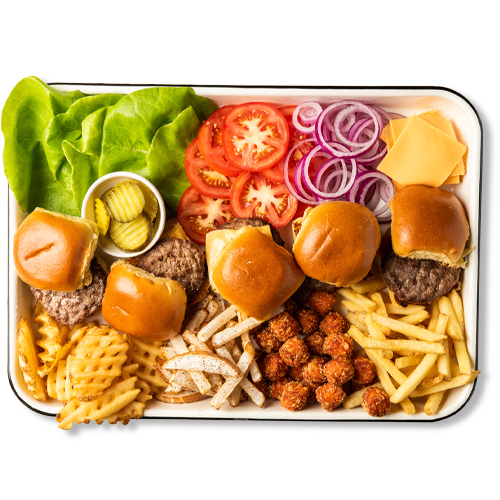 Load up your board with different contrasting, yet complementing, fry styles
Spread around your beef sliders
Layer some sliced veggies and cheeses for slider toppings
Generously fill condiment cups for fry-dipping and bun-smearing
And there you go! An easy, Instagram-worthy menu option that is sure to bring customers back for more.
---
Go Global
The global flavor craze knows no bounds. From mains to drinks to desserts, you'll find international ingredients on just about every menu, and sides are no less safe to the trend.
With flavors from Southeast Asia, South America, Africa and the Mediterranean expected to increase across menus,2 fries can get a bold, bright makeover when made with global ingredients. Start with some of these: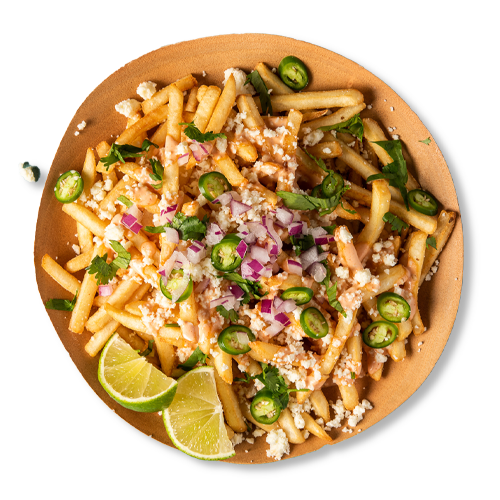 Gochujang
Tajin
Kimchi
Harissa
Yuzu
Sriracha aioli
Cilantro
Hibiscus
Cotija
Ube
Tzatziki
---
Cilantro-lime fries saw a 300% increase in delivery sales from 2020 to 2021.1
---
Statistical Sources:
1 DoorDash Deep Dish: Best of the Neighborhood in 2021
2 GrubHub 2022 Food Trends