The creation of the modern hamburger happened over a long period of time and required a lot of surprising hand-offs, from Genghis Kahn to Russians to Germans to Americans. Read on to see how your next bite of burger has been a long time coming.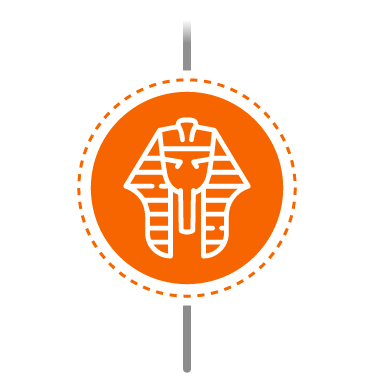 ANCIENT TIMES — THE FIRST BITE
Way back in the day, Ancient Egyptians were known to eat ground meat1 while doing Egyptian things, like building pyramids and being really into cats.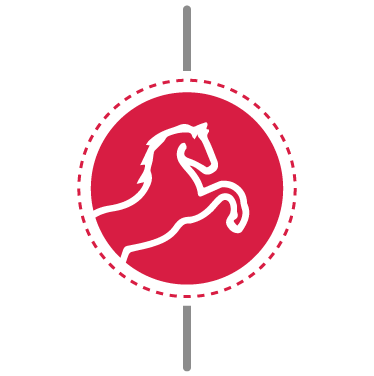 1100s — MONGOL GROUND LAMB
As Genghis Khan and the Mongols rode on horseback conquering basically everything, they needed easy-to-eat foods that didn't require dismounting. The solve: scrapings of lamb formed into flat patties and tenderized by placing under their saddles1, before being eaten raw in classic Mongol fashion.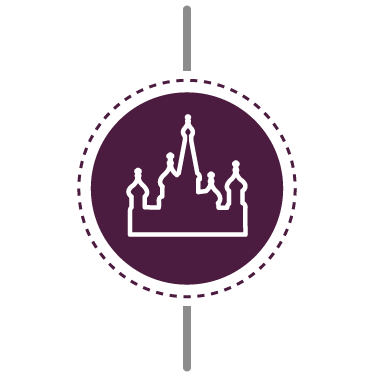 1200s — RUSSIAN STEAK TARTARE
The Mongols invade Russia, bringing their unique ground meat which the Russians began eating, calling it steak tartare1—"Tartars" meaning "Mongols" in Russian.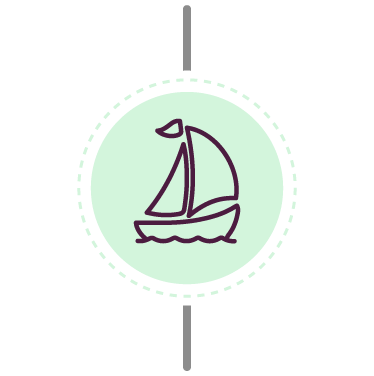 1600s — HAMBURG STEAK
German sailors brought Russian steak tartare back to Hamburg, Germany, originally calling it "tartare steak" and later "Hamburg steak"1 (and possibly "super guten").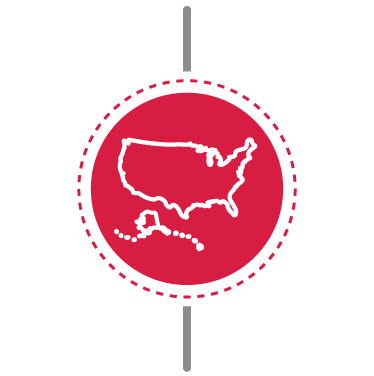 1700s — COMING TO AMERICA
To attract German sailors to American ports, food stands along the New York City harbor served "steak cooked in the Hamburg style."1 At the same time, German immigrants were bringing Hamburg steak recipes with them to America.2
1855 – THE AMERICAN HAMBURGER(S)
There are several competing stories on the birth of the American hamburger:

Charlie Nagreen of Seymour, WI, flattened meatballs and placed them between bread slices—calling his creation a "hamburger"—to give fairgoers a more walkable meal.1
---

After running out of their hot pork sandwiches at the Erie County Fair in Hamburg, NY, Frank and Charles Menches mixed ground beef with spices and sold it between bread, naming it "the hamburger" after the city where the fair was held.1
---

The family of Oscar Bilby of Tulsa, OK, claims he was the first to add ground meat patties to actual buns in 1891 (though they admit that hamburgers made with bread may possibly predate Oscar's).1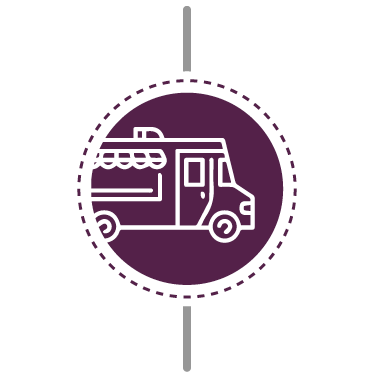 1904 — NATIONAL ATTENTION AT THE WORLD'S FAIR
The hamburger gets Kardashian-level fame after the 1904 World's Fair in St. Louis, MO, when a New York Tribune reporter wrote of a new sandwich served there called a "hamburger."1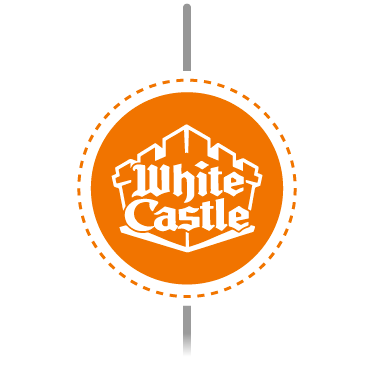 1921 — THE FIRST FAST FOOD BURGER
Walter Anderson and Edgar Ingram founded White Castle in Wichita, KS, the first fast food chain with a hamburger focus before others followed suit, like McDonald's in 1948 and Burger King in 1954.3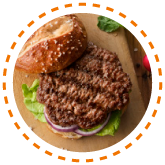 TODAY –
MORE POPULAR THAN EVER
Now it's hard to turn a corner without seeing a hamburger. There's just something about that bun-patty-bun combo that isn't going away as it continues to influence everything from cuisine to pop culture to wildly unhealthy sport.
of FSRs today offer a burger4
of LSRs today offer a burger4
---
1 whatscookingamerica.net/history/hamburgerhistory

2 The Food of the Western World – An Encyclopedia of food from North American and Europe

3 foodandwine.com/comfort-food/burgers/burger-timelines

4 2019 Technomic Burger Consumption Trend Report