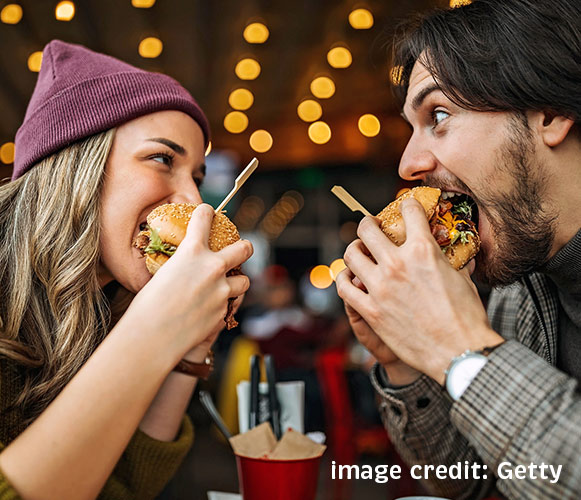 Burger lovers are loving a crunch. Try these loud and proud burger toppers that add a new dimension of texture to every bite.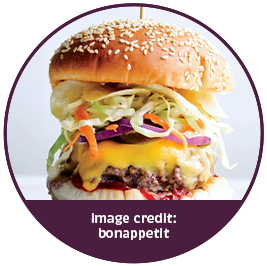 A longtime favorite, coleslaw adds a layer of cool tang, like on Bobby Flay's signature Crunch Burger.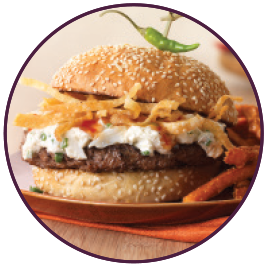 Add a touch of Eastern cuisine with fried wonton strips, or with crispy Asian egg noodles or ramen.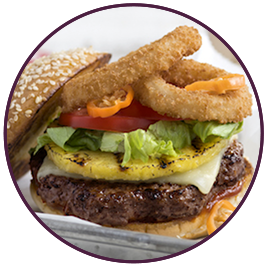 Throwing on a thick stack of golden-brown rings means more flavor, more savor, and more CRUNCH.
---
---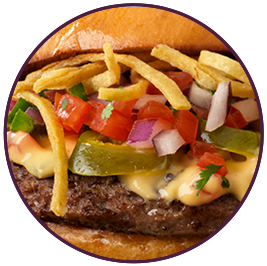 Crispy bits of corn tortilla can give your burgers a tasty, Mexican-style flair.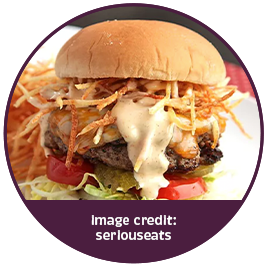 Like your crispy potatoes even crispier? Try fried matchstick potato slivers on a classic cheeseburger or a Cuban Frita.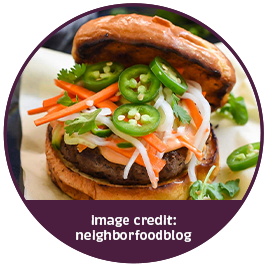 A salty, tangy, pickled topping can come in all shapes and varieties, like bell pepper, carrots, daikon, dilly beans, fennel, radish or jalapeños.