Aioli isn't a new part of a meal, but in the age of adventurous palates and an internet full of food photos, the special condiment seems to be getting more popular every day. Let's dive into the admiration of aioli and ways to use it on your menu.
The word aioli is a mashup of the words "ai" (meaning garlic) and "oli" (meaning oil).
---
Mighty Menuability
If you've been to another restaurant recently, there's a good chance you've seen aioli on the menu. You may already even have some on yours! In fact, 84,000 restaurants in the US currently serve an aioli in 274,000 dishes.1
Aioli's easy menuability is due partly to the fact that you can use it in so many places: as a spread for burgers, sandwiches and tacos, or as a dip for french fries, breads, veggies and more.
---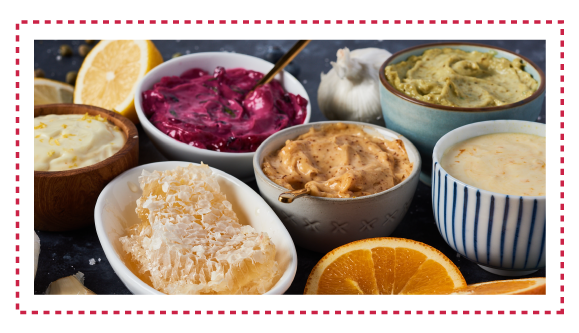 MAKE IT YOUR OWN
An aioli is a combination of two or more ingredients: one most often being an oil. This simple formula gives you freedom to make an aioli to hold whatever flavors you choose. It can be a traditional garlic-oil mix, a sweet-fruity blend, a globally influenced fusion and beyond.
Try some of these styles to top your burgers or as fry dips on the side:
Creamy Cajun
Lemon-Rosemary
Cilantro Lime
Blueberry Basil
Truffle-Avocado
Habanero
Smoked Paprika
Citrus-Caper
Roasted Red Pepper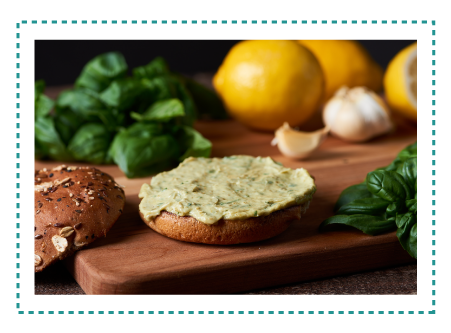 ---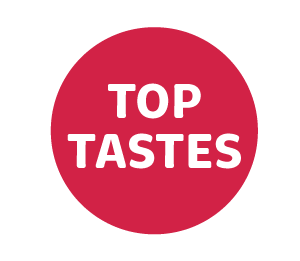 Some of the top aioli flavors found on menus are chipotle, chili, and garlic, with more unique flavors like mustard and jalapeño on the rise.1
---
Selling with Style
Another benefit of aioli is that it looks as good as it tastes. You can use a rich, colorful aioli to turn your burgers into works of art. This visual appeal gives you a leg up in different ways: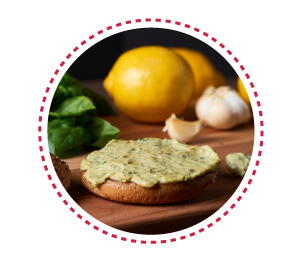 It creates impact in the menu and marketing photos. A nice helping of aioli on a patty can help make a burger stand out, especially useful for LTOs.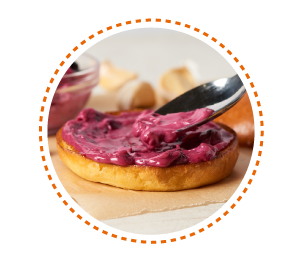 It allows you to bring color to what might be a bland plate. Some burgers naturally end up in hues of tans and browns, but with the addition of even one ingredient to an aioli, your burger can show off a striking color. Try a dash of basil for a bright green or beet juice for a deep violet.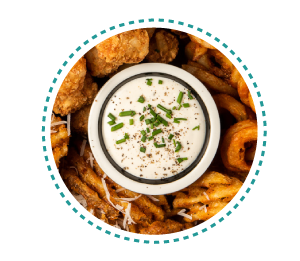 Visually appealing burgers can up your social presence. When customers like what's on their plate, they're likely to snap a photo or two for their social streams before digging in. These posts, with a quick mention of your restaurant, can introduce new burger lovers to your menu.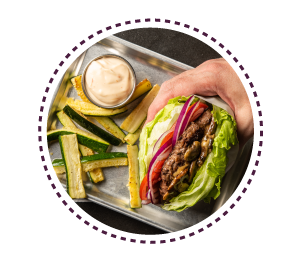 It gives your guests an experience. Customers think of aioli as "attractive" and "fun" and ideal when looking for an "authentic" experience.1
---
Statistical Source:
1 TasteWise