Breakfast and burgers. Two favorites that, alone, are a hit. But put them together and you've created a foodie's perfect morning. Though most breakfast burgers stop at an expected fried egg or bacon slice, just a few more interesting ingredients can give yours more pizazz. Here's why and how to add creative breakfast burgers to your menu.
Reasons for Burgers, Bright and Early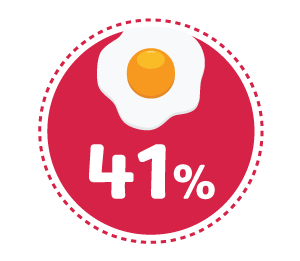 There's big demand with little supply: 41% of customers say they're interested in breakfast burgers, but only 20% of restaurants offer them.1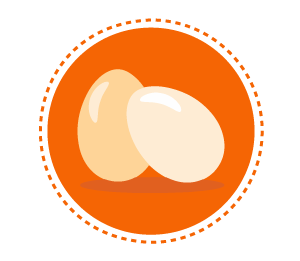 You can easily tap into ingredients you have on hand like eggs, cheese, veggies and sauces.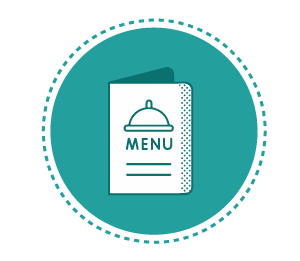 New menu options can attract new customers while helping you stand out from the competition.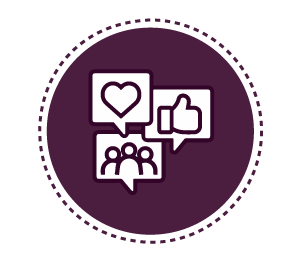 There's opportunity to get in on the social conversation. Over the past two years, 62,000 people mentioned beef breakfast burgers on social media through 103,000 posts and nearly 6,000 shared recipes.2
---
Try These Breakfast Burgers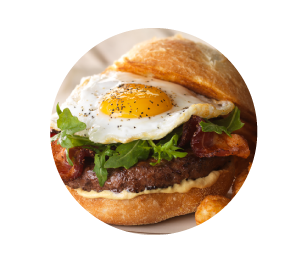 A beef patty on a sourdough roll, topped with thick-cut peppered bacon, dijon mustard, arugula and a sunny-side-up egg.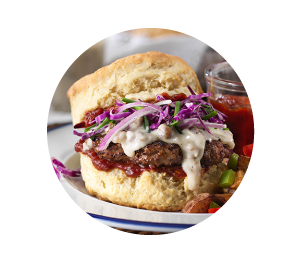 A grilled burger with a southern-style sausage gravy, sweet onion slaw, and tomato jam, all piled between a sliced jumbo buttermilk biscuit.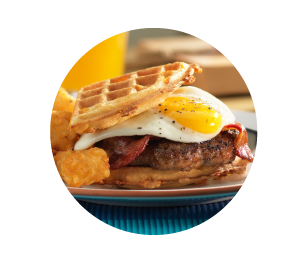 A grilled patty topped with maple bacon and fried egg, sandwiched between two cheese-infused waffles.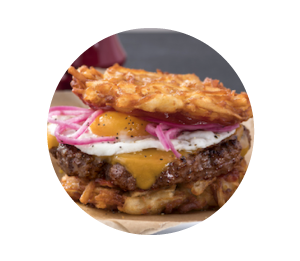 Two crunchy hash brown patties cradling a juicy burger, melted cheddar, an over-easy egg, maple ketchup, and pickled onions.
---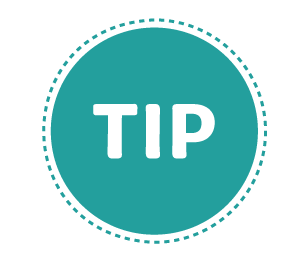 Mexican-style breakfast burgers are up 45% on menus2, so try using avocado, beans, chorizo or salsa to create your own.
---
Statistical Source:
1 Datassential
2 TasteWise, 2022