The world of food seems to change at a rapid pace, especially so over the past few years. But while toppings and styles come and go, the burger itself remains a favorite year after year. Here's what dining preferences look like for 2023 around this menu staple.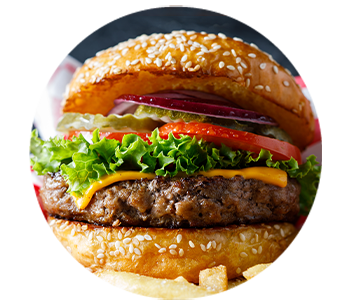 Beef Burgers are Still a Favorite
The American darling and ultimate comfort food continues to be a top choice. 84% of people enjoy beef burgers,1 and 79% eat them at restaurants at least once per month.2 There's just something about that juicy, savory taste and the ability to customize that keeps guests coming back for more.
---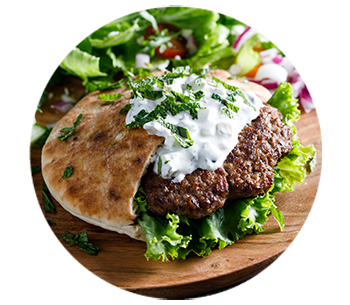 Adventure on the Menu
There's a big urge to experiment with new ingredients and fun flavors, particularly among Millennials and Gen Z.2 Their adventurous nature leaves them eager to try unusual carriers as well as global condiments like tzatziki, chimichurri and hummus, and the familiar burger is the perfect way to approach the new and different. This desire for an elevated experience is your opportunity for a higher price tag.
---
There's a Sweet Spot
While the Baby Boomer generation continues to be a fan of traditional styles of burgers, they also often enjoy them with a touch of sweet.2 From cranberry relish to molasses to Hawaiian rolls, sweeter ingredients can draw in these longtime burger lovers (and are perfect for an LTO).
---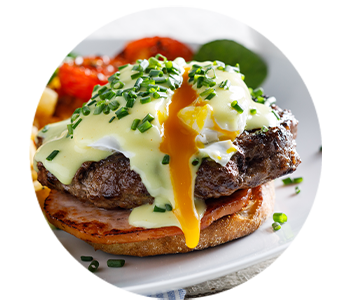 Breakfast is Big
The pandemic re-familiarized many with the joys of a robust breakfast when working from home, and the burgers-for-breakfast love shows no sign of slowing in the foreseeable future. Since burgers are so versatile, adding egg, bacon or even syrup gives breakfast lovers a new way to enjoy the most important meal of the day.
---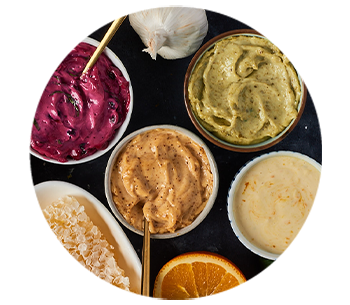 Getting Saucy
Ketchup and BBQ sauce will always take top spots in the list of favorite sauces, but we see others on the rise. Using sweet sauces like honey and jams or savory sauces like aioli and spicy buffalo can be an easy way to introduce your guests to sauces beyond the classics.
---
1 The Provisioner, March 2020
2 Datassential Burger Report 2021