During the burger's century-long mainstay on menus, its makeup has stayed relatively the same – save for the toppings. Throughout time, burger toppings have evolved to meet the preferences and temptations of customers. While some have had a long reign, others were dismissed faster than you could say "canned beets." Here's a look at how toppings have changed throughout the years.
The Birth of the Burger
The burger we know today is the result of centuries spent fine tuning a beef-centric meal. From Genghis Khan to German sailors, many had a hand in its evolution until the 1800's when the bun-patty-bun build finally emerged.1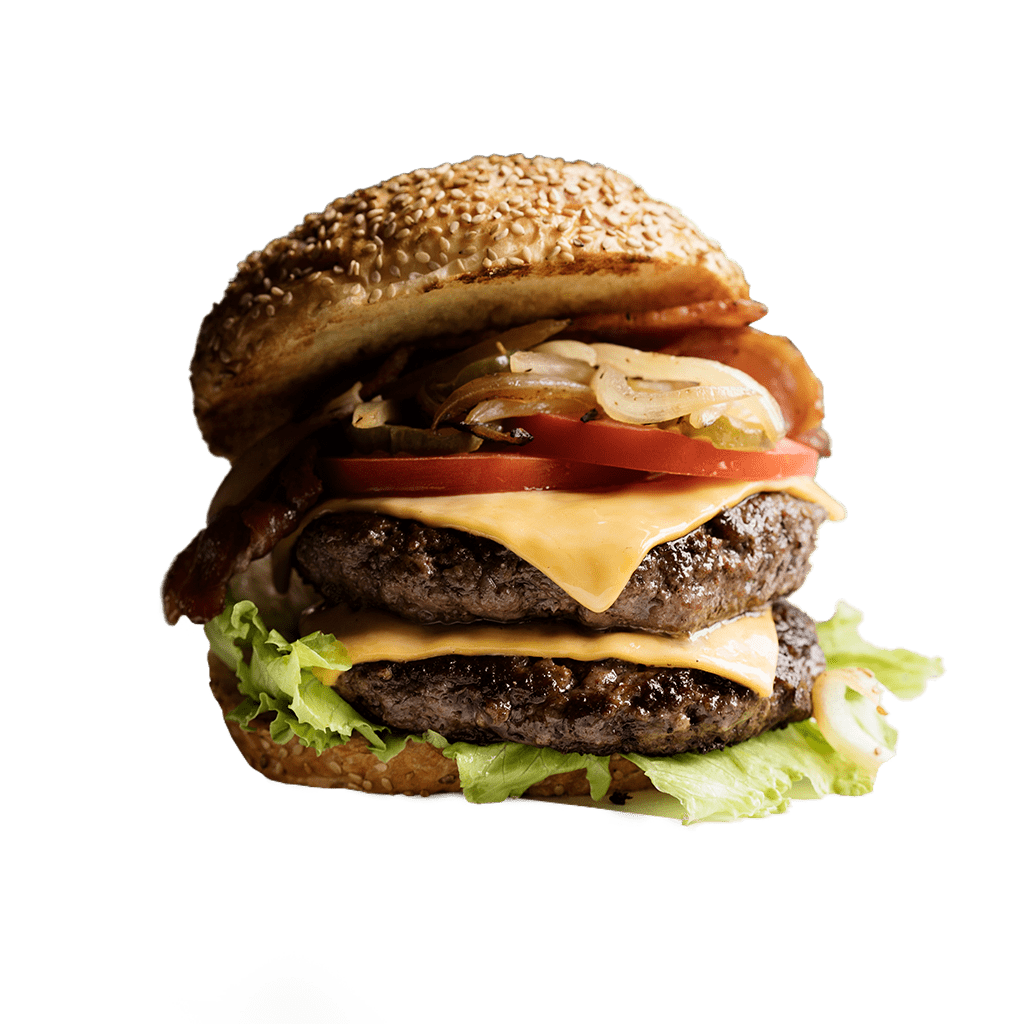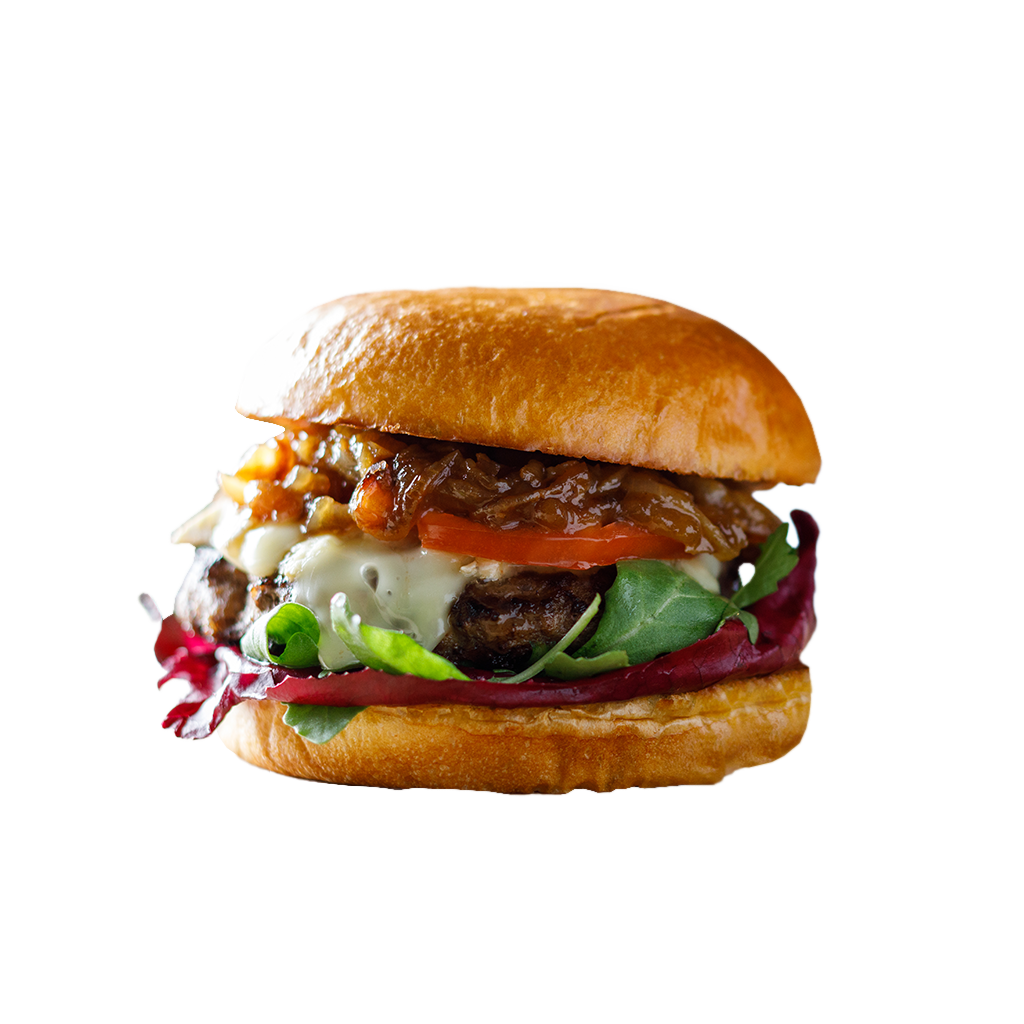 1930s: Cheese, Please
It's difficult to prove who created the first cheeseburger, but credit often goes to 16-year-old Lionel Sternberger. While today's teens spend their time dancing on the internet, the young Lionel was hard at work making history by slapping a slice of American cheese on a patty at his dad's restaurant, soon becoming a staple.2
1940s: An Egg-Ceptional Idea
Early in the burger years, laying down a sunny-side-up quickly caught on in restaurants. Around the same time, other classic toppings like pickles and onions proved to be holding their popularity, as found on the first White Castle and McDonald's burgers.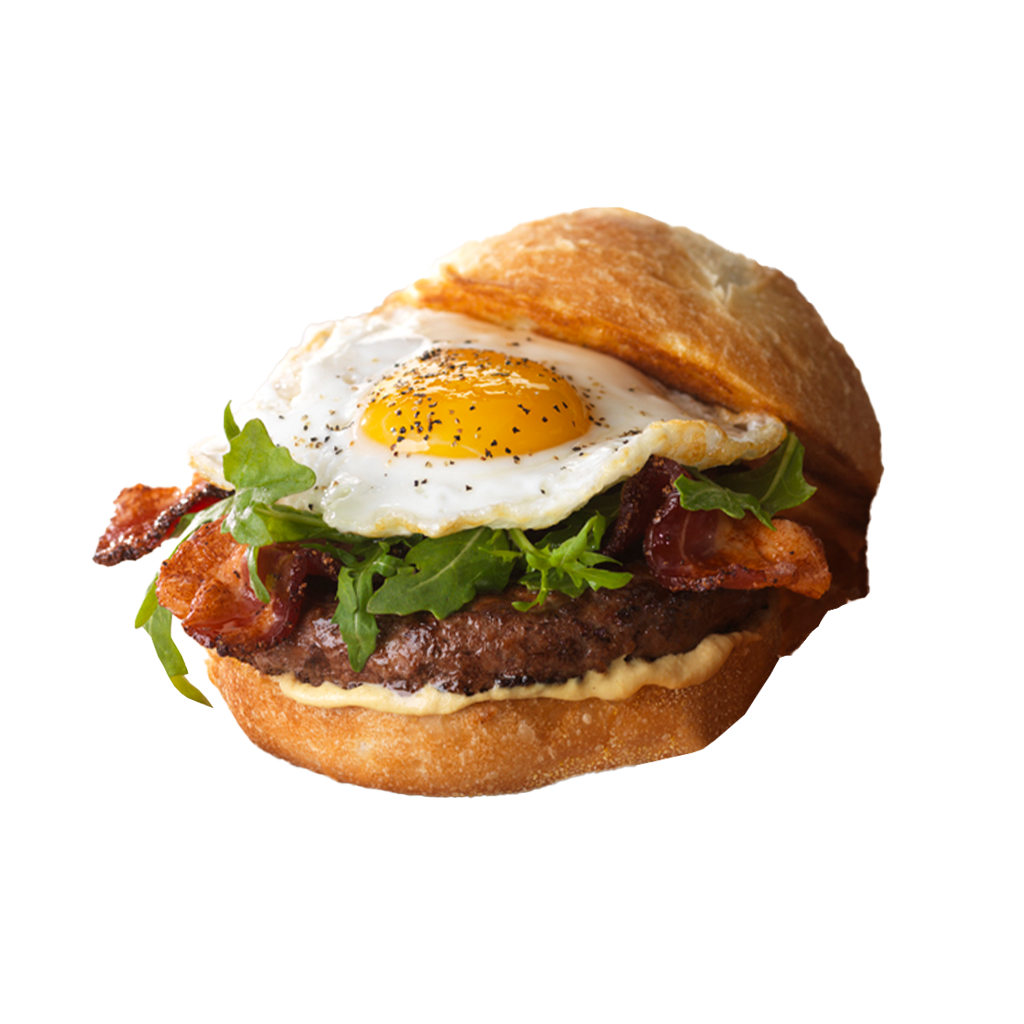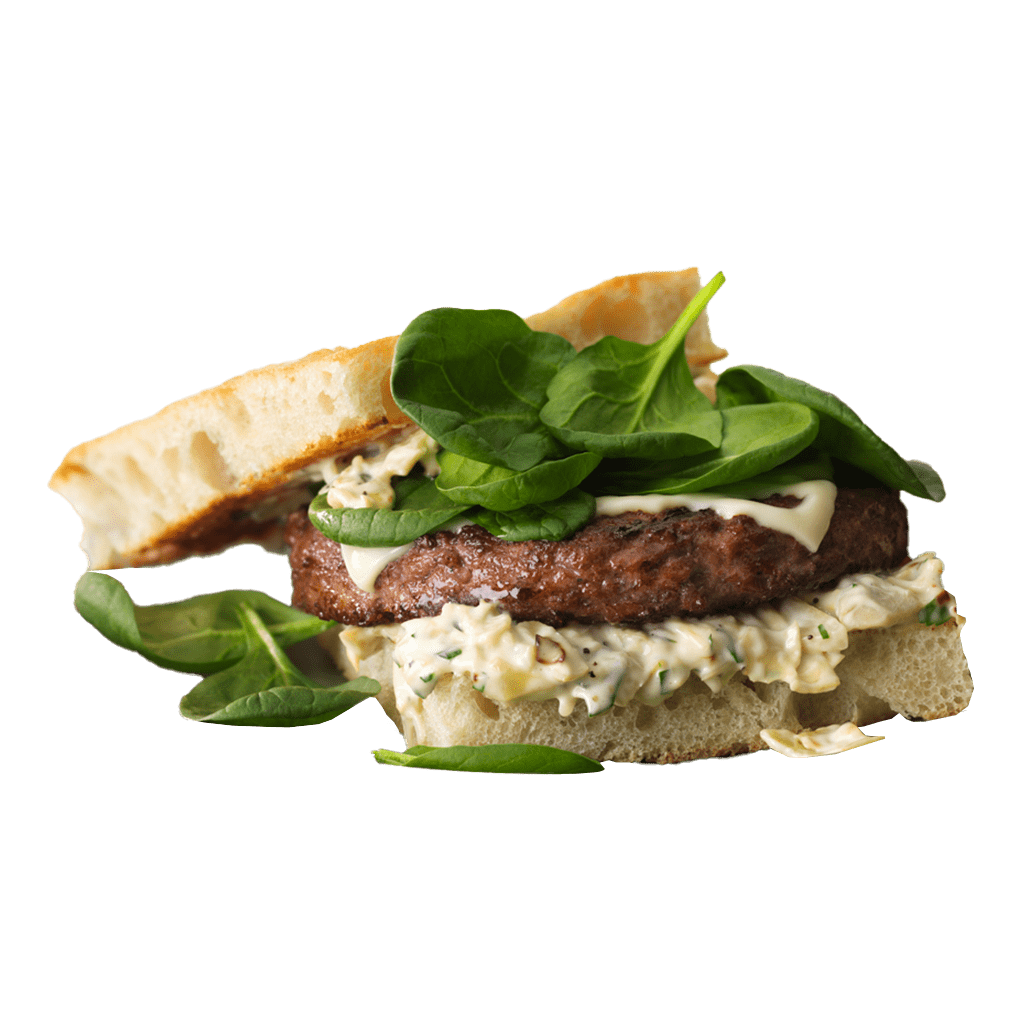 1950s: Let's Get Saucy
In certain parts of the country, it's hard to imagine a world without butter burgers, but it wasn't until the middle of the century that buns were first buttered. Restaurants also tried BBQ sauce (forever loved) and oysters (forever questioned).
1960s: The Experimental Years
The 60s were full of bright colors and free love, so it's no wonder burger toppings got a little far-out. From juicy pineapple rings to melted blue cheese to bacon,3 the wild toppings were a direct reflection of the out-there vibe.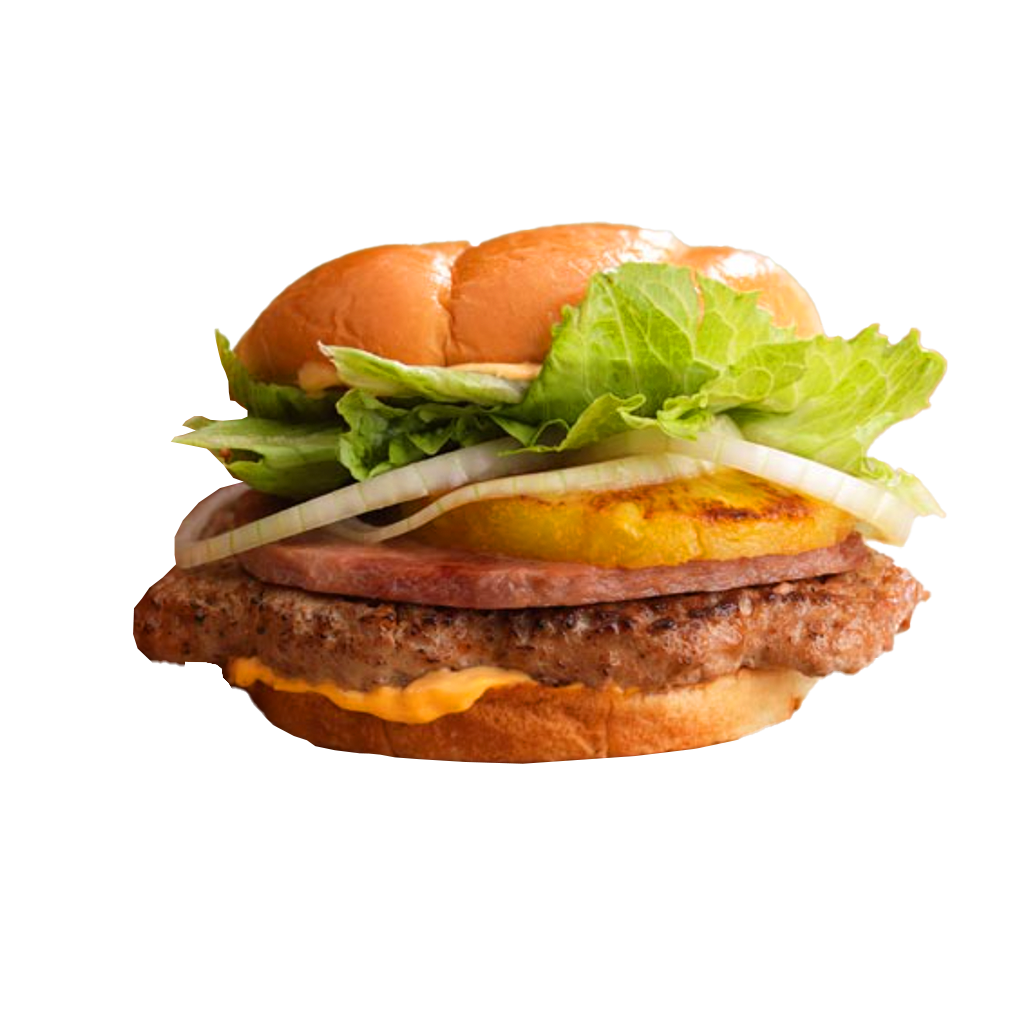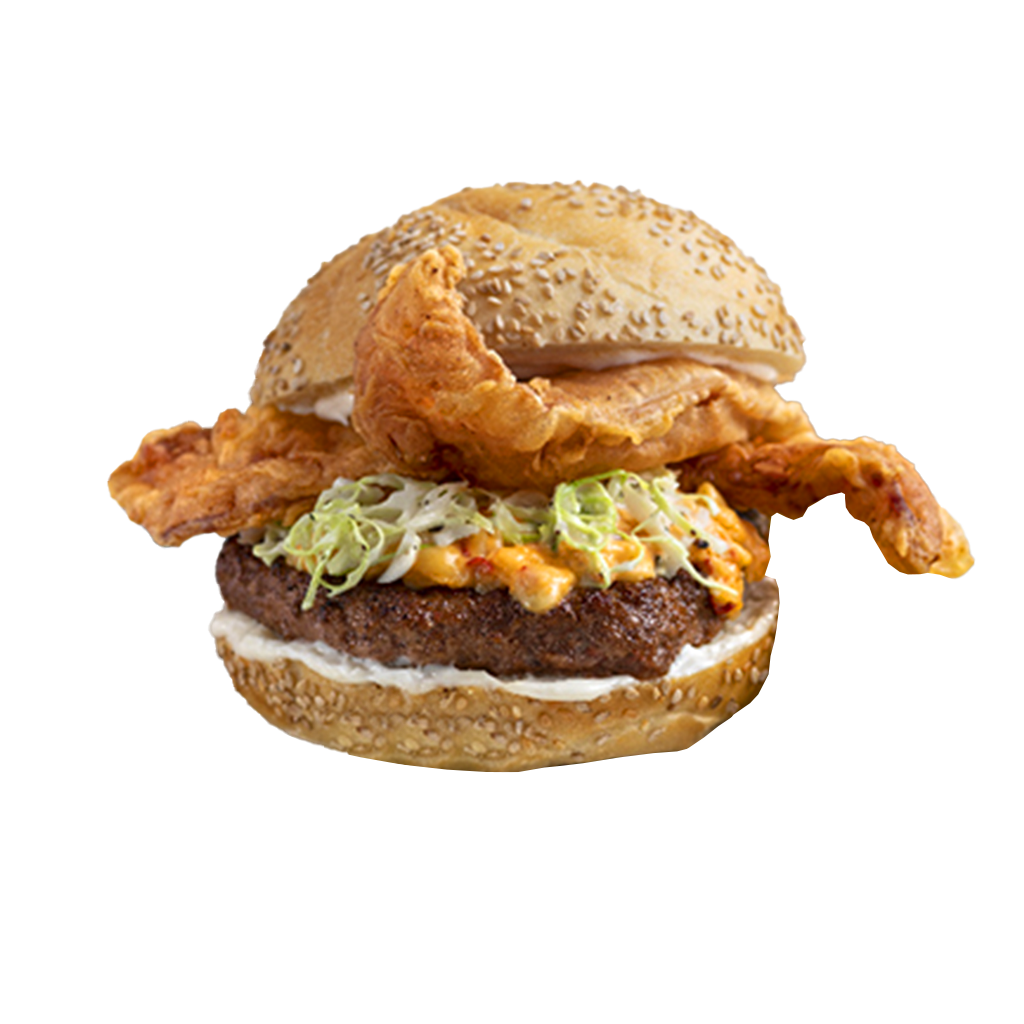 1970s: No Rules
It's safe to say the burger toppings of the 70s almost make the 60s look like a book club. Common burger styles included:
Pizza burgers with red tomato sauce, pizza cheese and Italian spices
Whipped cream cheese with bits of bacon-flavored crumbles
Guacamole (which, to be fair, was ahead of its time)
1980s: Lettuce Eat
Like a statue being chiseled by a careful artist, the burgers around this time slowly began to resemble common builds of today, including the resurgence of lettuce and mayo toppings, and even some burgers served in pita bread. Other toppings like canned beets and anchovies were thankfully left in the decade.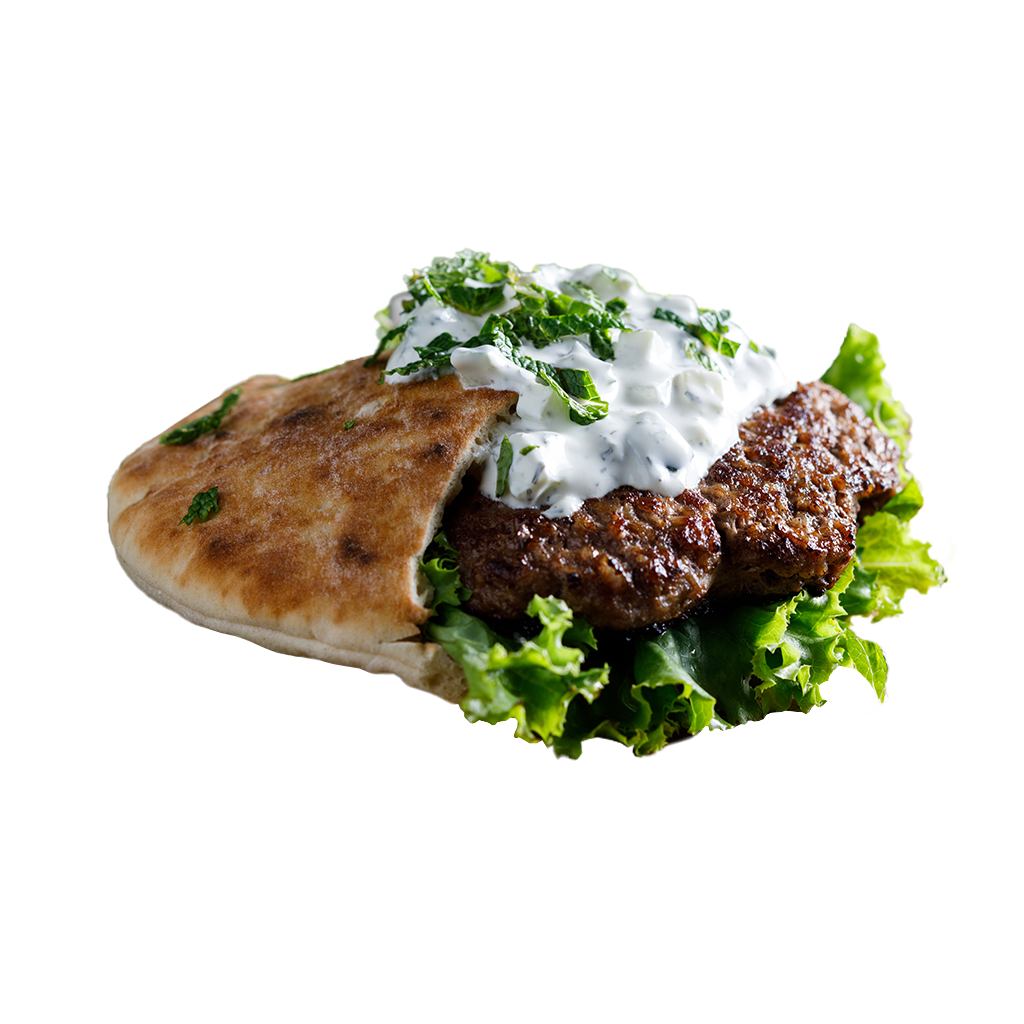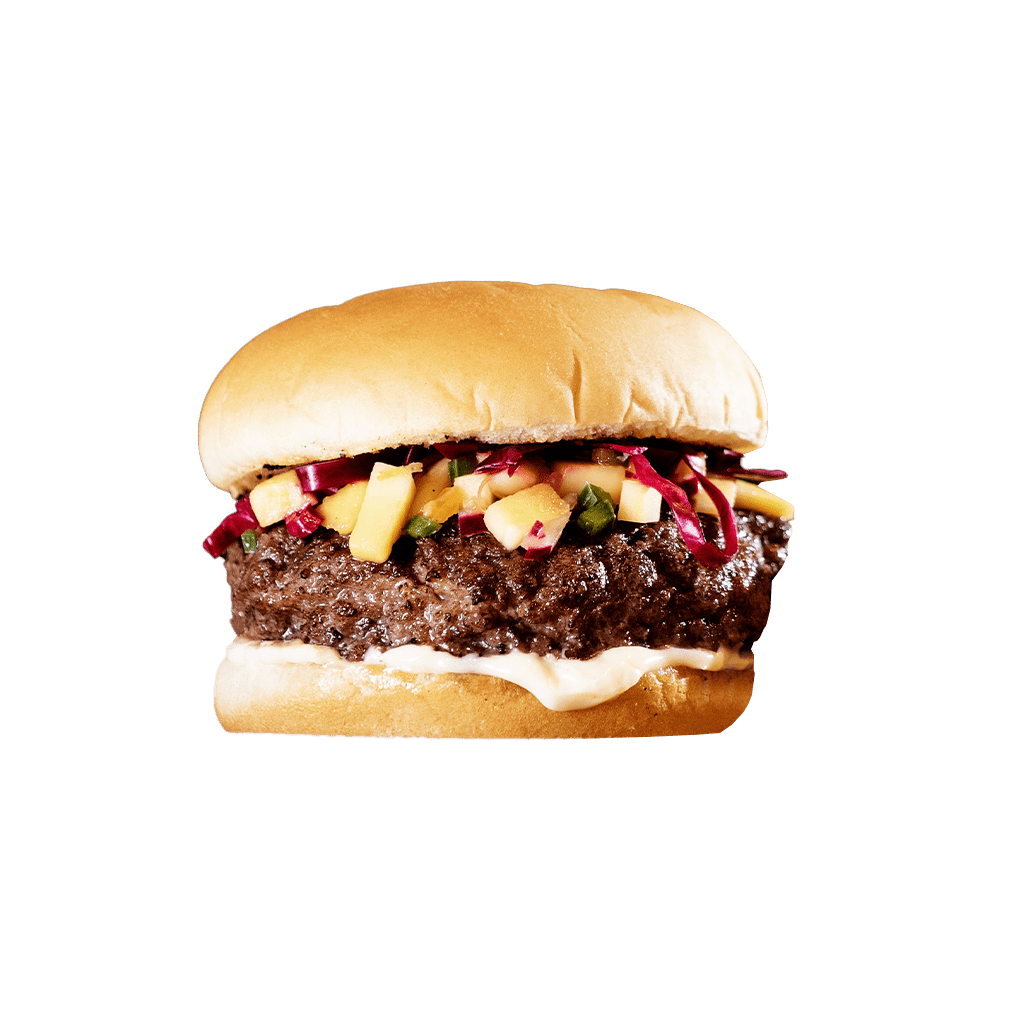 1990s: More or Less
Between hair bands and the tech revolution, there was a time when eateries menued the safe and familiar, like lettuce, onions and cheeses, while sneaking in the unexpected with toppings like mac & cheese, peanut butter, kimchi and even jams.
2000s: Era of Indulgence
Before calorie counting and plant-based patties were the norm, indulgent burgers had a hold on menus.3 Burger joints kicked off the new millennium with favorites like cheddar melts and syrup-infused buns.4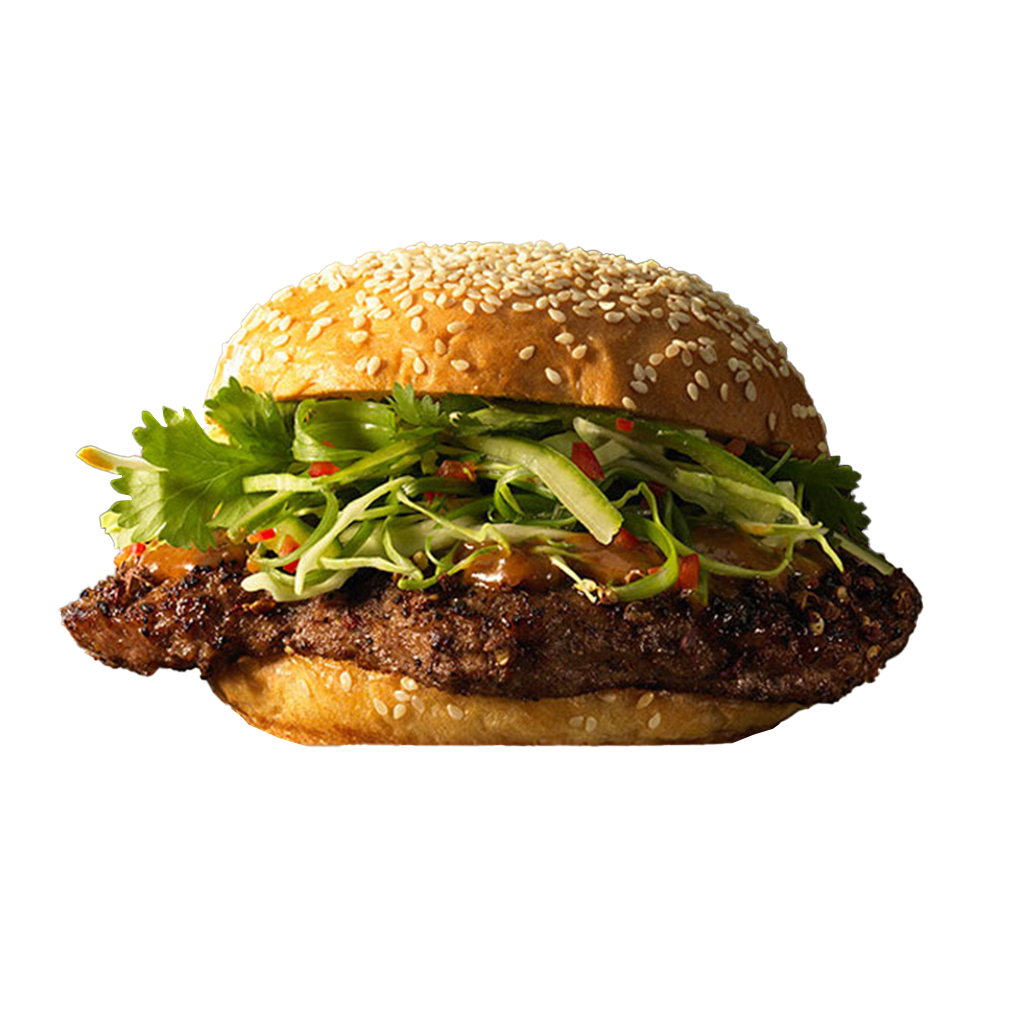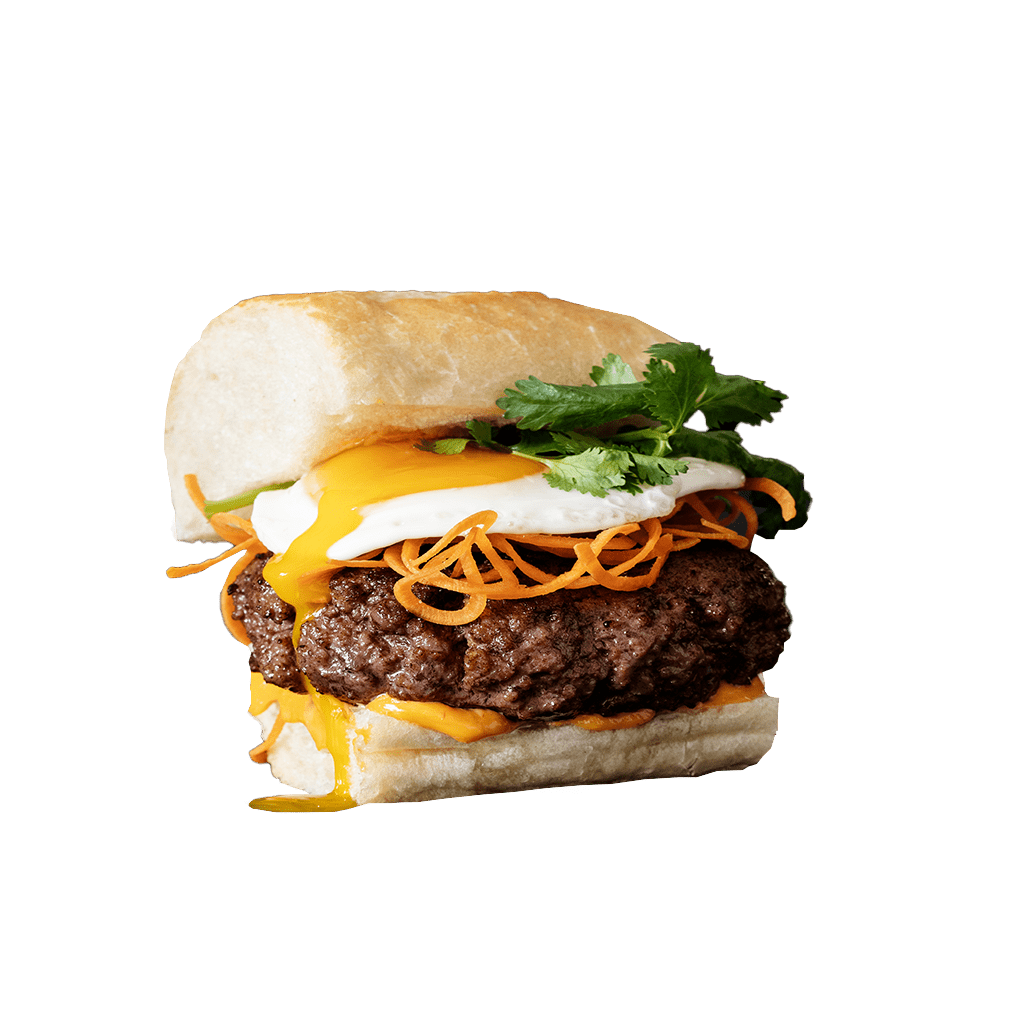 2010s to Today: Taste the World
With rapid globalization and the rise of social media, burger lovers have been seeking out flavors and styles introduced by cultures from across the world. Your menu may even include many of them, like gorgonzola, jalapeño slices, aioli, feta cheese, ramps and even lavender.5,6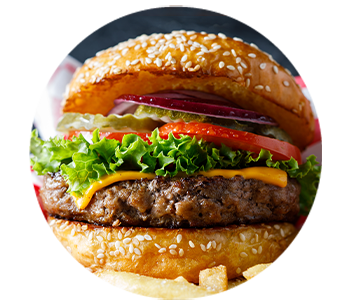 ---
1 "History and Legends of Hamburgers"
2 Mitzewich, "Who invented the All-American Cheeseburger?"
3 Capella, "How the American Hamburger Has Evolved Over the Years"
4 Reader's Digest, 2022
5 Cargill Study, 2019
6 Fuel Shack, 2016